Trevor Pinnock Young Musicians Scheme 2013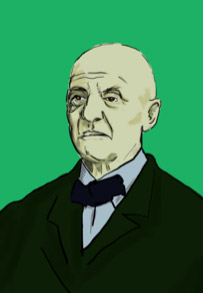 Celebrating Anton
Faversham Music Society looked for Kent's finest young musicians to take part in their Gala Concert on March 16th to celebrate the great Austrian romantic composer, Anton Bruckner. 
20 young musicians  spent 2 days working alongside composer, David Knotts and students from the prestigious Royal Academy of Music.
They  developed their improvisation, composition and performance skills to create a brand new piece drawing on themes and techniques from Bruckner's spectacular second symphony.
Together, they  created a new and innovative score Celebrating Anton that was premiered in a gala concert in the beautiful St Mary's of Charity Church in the heart of Faversham.
Pupils from Luddenham School, Faversham,  who hosted the first Young Musicians course for primary schools later in the Summer, provided the choir for this piece.
Course Leader
David Knotts is a composer who has written music for many of the country's leading classical musicians, ensembles and orchestras. He has worked with young musicians at the Royal Academy of Music since 1994 and is renowned for his creativity and enthusiasm. He has devised and pioneered bespoke projects for Trinity College of Music, the Royal Academy of Music, English National Opera, Glyndebourne and The Royal Opera House.