Welcome to Faversham Music Club
Faversham Music Club was founded in 1946 to promote professional concerts in Faversham and to foster knowledge and appreciation of music through public performance. We promote four or five professional concerts each season during the period October to April. We also organise a number of social events during the year, including coach trips to London concerts.
Central to our activities is the annual Trevor Pinnock Gala Concert, featuring world class musicians. The concert is organised to raise money to support Faversham Music Clubs YouthWorks initiatives.
Through its YouthWorks Initiatives, Faversham Music Club is engaging with young music-makers and audiences of all ages. Alongside inspiring concerts and workshops in local schools, YouthWorks also supports outstanding young musicians from all over Kent with a showcase each year as part of the Trevor Pinnock Gala Concert.
President - Trevor Pinnock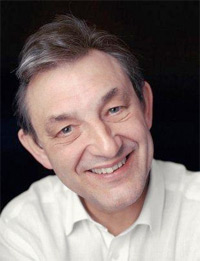 I first discovered the joy of music when I heard a brass band playing on Herne Bay Pier. I have never lost that excitement of the two year old when the music starts and through concerts and recordings around the world I have spent my life sharing this passion and discovering how much music can enrich the lives of people of different backgrounds and all ages.

As a Man of Kent I have a special interest in opening the world of music to our local children and of supporting and developing the work of more advanced young musicians from around the county. For some this will be a special community experience and for others it will be stepping stone towards a future career. For all it will be fun - a very important aspect of life.
Vice Presidents