Clare Hammond delights Sunday audience
It was a full house at the Assembly rooms for the opening 'First Sunday' concert of 2022. Pianist Clare Hammond brought an eclectic programme combining Medtner's virtuosic Sonata Romantica with lesser-known works by William Grant-Still and Doreen Carwithan topped off with some tango magic from Astor Piazolla.
First Sunday concerts take place at Faversham Assembly Rooms are at 3pm on the first Sunday of every month which coincides with Faversham's antiques and collectables market. There's an hour of music followed by tea coffee and home made cake, all for £10!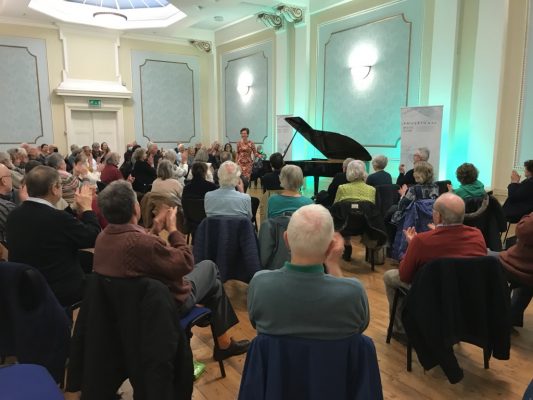 https://clarehammond.com/